The Romantic Ideal of Writing
The traditional writing life: you write a novel, submit it to an agent, it gets sold to a good publishing house and they do a lot of work to market you.  Ads in print publications, a book tour, readings and signings galore.  If you are a literary type, you might take a job teaching writing and/or English at a university.  If you're a genre type, then you go home and write your next book.  Life is good.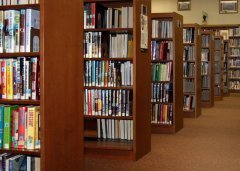 The contemporary writing life: you write a novel, submit it to an agent, wait until your as-yet-unborn grandchild grows up and has children of her own, and then you finally get a no from the agent.  So you find a small publisher for your novel, or publish it yourself.  Nobody does the slightest thing to market you, so you tend a blog, you have a social media presence, and when your book is ready to be released you make a book trailer to put up on You Tube. You realize that the income from your beloved novel is going to amount to a mere pittance and so you write an Ebook covering everything you know about writing and you begin a coaching program, too.  You even consider teaching a teleclass or webinar, because nobody's been hired for a university position teaching writing since the Clinton administration.  Life is good, but far, far different than you expected.
The traditional writing life is on life-support, if it exists at all anymore.  But for me, it has existed in my mind as the romantic ideal of writing for years.  And even though I've embraced blogging and social media with gusto, still part of me yearned to achieve a traditional writing life.  Because, wouldn't it be nice to do nothing but write novels all day?  I'd be happy if I could split my time between writing novels and blogging, popping the occasional chocolate in my mouth from time to time.
But I can't.  And up until last week, when my coach called me out on this little thought that was stuck in my head, I didn't even realize it.  (This is why coaches are so great and why the whole coaching industry sprang up overnight.) I had earnestly been explaining to her why I had yet again put off writing the Ebook that I started last December.  And after some digging and poking about, she managed to get me to uncover where I was stuck.  And let me just say, I wasn't only stuck, I was absolutely mired in this romantic ideal of writing, certain it would happen for me any day now and I wouldn't have to write the Ebook or ponder teleclasses (for a person who doesn't much like talking on the phone, the idea of conducting teleclasses is terrifying), or do anything differently from what I'm doing today.
But it is a different world, as we all know by now.  And different worlds call for different strategies.  All this is by way of saying that I am going to start working on my Ebook this week, I am, I am, I am.  Just as soon as I get my office that I started six months ago finished…No, in truth, my session with my coach transformed my thinking and cleared enough crap out of the way that I've started taking notes and getting excited about the Ebook again.  And let me just say it again, that is why coaching is so great.
What about you?  Is there something you are ignoring that you should be doing?  Are you holding onto an outdated romantic ideal of writing?
***Do you need help clearing out romantic ideals of writing or other issues?  Email me and let's discuss coaching.  Your wonderful contemporary writing career is waiting.   Or check out my page about coaching packages and then email me.