The Party's Over
The last few weeks, I've been running a feature called Festive Fridays on, well, Fridays.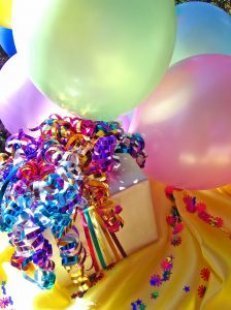 But, I have to say, the party has been a bit of a dud.  Or at least it seems so to me.  The posts don't get any comments and I'm certainly not receiving breathless emails urging me to keep them up.  So I'm making like the police and shutting the party down.
Which returns me to my original problem of what to post on Fridays.  I often have appointments on Fridays which make it difficult to post.  And, since I've made a solemn vow to post every weekday, this is a problem.
But, never fear, I have come up with a new solution.  Are you ready?
Drum roll, please….
Guest posts!
Yes, I'm inviting you, my loyal readers to write me a guest post.  Here are the guidelines:
1.  They can be in the 500-word range, but if you write longer, I'll probably go for it, too.
2.  Topics can be on any aspect of writing, coaching, motivation, inspiration, spirituality, or the writer's life.
3.  Keep it clean and positive, as I'm on an anti-negativity kick.
Interested?  Email me at wordstrumpet@gmail.com with your idea or your finished piece and we'll talk.