5 Ways to End Worrying and Write (Or Create)
Worrying is not good for your writing or your creativity.  Or anything else, really.  How can you write the next great American novel when you are obsessing about how to pay the bills?  Or if your marriage is going to survive?  Or if your teenager is going to make it through high school without getting kicked out?
You can't.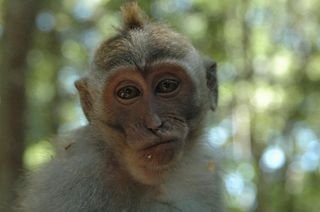 Because when your brain is full of worries and obsessions, there's not a lot of room for creative thoughts or ideas.  Or fictional characters who come to life on the page.  Or lyrical descriptions of locations. 
Even little, garden-variety worries can derail a work session.  For instance, worrying about what to cook for dinner can distract you from working on a book chapter.  Pondering paying bills might derail your work on your memoir  for several days.  And so on.
What to do? How to prevent worrying from stopping your writing?  Try some of the following ideas:
1. Journal.  For writers, writing is often the cure.  If you are feeling so angsty and anxious that you can't work, grab your journal and write about it.  Even if you only do five or ten minutes it can help.  In truth, often five or ten minutes of journaling is all it takes to turn yourself around.  Write specifically about the worry.
2. Meditate or Pray.  I'm better at prayer than meditation, I'll be honest.  And when I speak of prayer, I mean it in the broadest of terms–pray to God, to the universe, to Buddha, to the goddess, to your higher self, to your boyfriend, or your ancestors.  It doesn't matter.  What matters is asking for help.  That is what makes a difference.  You can easily do this in meditation, too.  Just ask for whatever you need help with, such as ending worrying, and begin a meditation session.
3.  Active Imagination.  One of my favorite techniques, this can be like prayer on paper.  Choose who you are going to ask for help from, (any of the above will do nicely), and then write your question, with dialogue tags.  So,
Charlotte: I need help
God: What can I do for you?
And so on.  The other thing you can do that is really cool is to embody your problem and talk to it.  Give worry a personality and talk to it, ask it what it needs to be quiet and let  you work.
4.  Affirmation or Affirmative Prayer.  If you tend to worry and obsess over the same old things, identify them and write an affirmation about the positive incarnation of it.  Example:  I, Charlotte, am so happy and grateful that I now have a published novel, rather than damn it, why haven't I heard from that agent yet?  This really helps to turn obsessive and negative thoughts around.  The trick is to have identified the negative thought ahead of time and have the affirmation ready to go to counter it.
5.  Find Comfort.  You're worrying for a reason, no doubt, because all of us have problems that distract us.  Sometimes what you need to do is give yourself a little love.  Figuring out what the root cause of the worry is and do something about it helps.  But so does uncovering the emotion that is driving your obsession and tending to it.  Maybe you'll find comfort in taking a walk, or sitting by a fire for a bit.  Or petting your cat, or reading.  Taking a few minutes to ease your worries can do wonders for your attitude.
So now, if  you figured out ways to end worrying and focus on your writing, how much more could you get done?
 Photo by Shazbot, from Flickr.