Saturday Writing Tip: Observation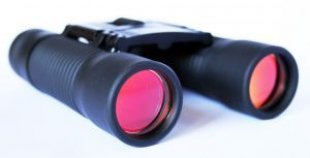 I often talk about the benefits of being present, quiet and mindful–not only as a way to focus on your writing, but when you're out and about in the world, so that you can observe things in order to write about them.
(Brief aside: I'm typing with one of my fingers bandaged after slicing it while cutting green onions for a salad the other night, so excuse any wonkiness I miss.)
I discussed this topic the other night in my novel writing class, and the next morning in my journal I found myself spontaneously giving myself an assignment.  It's an observation assignment, and I thought you might want to do it, too.  So here goes.
The idea is to be present, alert and mindful throughout your daily life and then write what you've observed later, that night or the next morning.  The act of writing your observations down hones your observing skills.
Every session, look back over the day and write two things:
1.  Dialogue.  Any memorable lines from the previous day?  Who said something interesting?  Can you get the words down exactly as they were uttered? 
2.  An event or description.  This can be a big event, such as winning the lottery, or a small moment, like a description of someone bending down to tie their shoes.  You can also describe the sunset or the rocks you noticed on your walk–anything that caught your attention.
The idea here is to remember as vividly as possible what happened, not write it in a gorgeous literary way, because we're working on the art of observation. 
I must confess, when I started doing this, I was shocked–shocked–at how little I remembered specific details from the previous day.  I recalled things in broad strokes, but I want to be the kind of writer that remembers the telling detail, that one tiny little action that illuminates everything. The first few days, I've ended up writing down the most prosaic of lines of dialogue (all that I remember) on the theory that eventually I'll get better at remembering the good stuff.  And I'm using this observation exercise to get there. I'll let you know how it progresses.
Are you an observer?  How do you teach yourself to recall events in detail?
Need some help translating your observations to a writing practice?  I've got a couple slots open in my coaching.  Head on over to my coaching page for more information.
Photo by Gastonmag.