Essential Conditions for Writing Success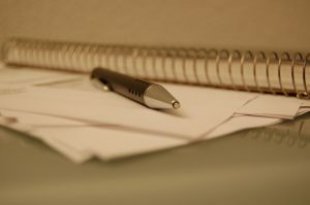 What, exactly are the essential conditions for writing success you ask?
Here's a hint:  only you can figure them out for yourself.
Let me explain a bit about the type of conditions I'm talking about here.
Last month (I guess it's actually last year now) I took an afternoon workshop from a fabulous woman named Janet Connor.  In it she told the story of how she went from making an appointment to consult with a bankruptcy attorney to making $12,000 in one month. 
Janet figured out the secret to manifestation.  And that secret is this, from Thich Nhat Hanh: "When the conditions are sufficient, there is a manifestation."  Turns out this is also, in slightly different words, of course, wisdom from Jesus and the Buddha and probably a whole host of other wise figures as well.
Once you get the underlying conditions of your life in order, all else will follow. 
Janet's conditions are of a spiritual nature, things like saying her prayers out loud every day.  I think it's a wonderful idea to figure out what your spiritual conditions for a fabulous life might be, but our topic here is writing.  And I believe the concept of uncovering the conditions that will call forth your best writing (and thus, I also believe, your best self) can be enormously beneficial as we start this new year.
Only you know what your conditions will be, but to give you a little boost, I offer up my own as an example:
–Deep journaling every morning.  This is not the same as morning pages, at least to me.  Yes, I do them first thing every day and yes they are free-form and uncrafted.  But my morning pages tend to devolve into to-do lists and minor rants about what's wrong with my life.  My deep journaling is more exploratory, more questioning, more connected to spirit.
–Write at least one hour every day on my own projects.  As a writer and a writing teacher, I do a lot of work around writing.  I read and comment on manuscripts.  I write blog posts and newsletters and guest posts.  I create workshops and classes.  I love doing all these things, but sometimes my own writing gets pushed aside.  And so one of my conditions is to spend at least one hour every day writing, really writing, on my own projects.
–Breathe.  Sometimes I become conscious that my breathe has caught in my throat.  Yeah, not a good thing for a writer, seeing as how the communication chakra is located in the throat.  How can I hope to write freely if I'm not breathing freely?
–Ask for help.  When things aren't going well, I need to remember to ask for help.  I intended this to be about asking for help from God (or spirit, if the word God makes your nervous, or goddess, or universe, or Allah or your higher self) because that always seems to work.  But as I started writing about it, I realized that asking for help can take many forms.  Requesting that a trusted friend read a manuscript, or hiring a coach.  The idea is to be willing to be humble enough to ask.
Those are my conditions.  Now you might be wondering how to go about figuring out yours?  Mine have revealed themselves in two ways:
–Through writing.  No, duh.  For a writer, the best way to discover anything is to write about it. 
–Through meditation and prayer.  Sometimes I think that my most powerful meditation is actually through the act of writing.  But irregardless of that, I still do my best to find time to sit in silence every day.
So, how about you?  Does this idea of conditions appeal to you?  Do you know what your conditions might be?
***By the way, according to my calculations there are 42 days until my novel is released.  I'll post the cover image here as soon as I get it from my editor!
Photo by len-k-a.