How to Procrastinate
1.  Keep all your email inboxes and social media sites open all the time.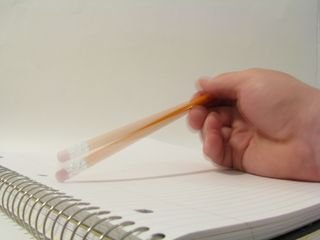 2.  Check your email often.  Like, every five minutes.  You might just have a Very Important Email to which you need to respond.  Or, equally urgent, you might have notification of a Very Important Blog Post that you must read immediately.  Or a message about a Very Important Sale that you need to check into.
3.  Surf the internet often.  At least every ten minutes.  Who knows what our pesky government is up to now?  Or what the star of your favorite TV show said last night?  Or where Miley Cyrus most recently appeared nude?  It is crucial that we know all these things ten seconds after they have happened.
4. Click onto the Huff Post site.  There's always something to distract yourself with there.
5.  Pretend to meditate.  Falling asleep at your computer nets you bonus points.
6.  Better yet, close your eyes, pretending you are going to think deep thoughts about your WIP (work in progress).  Falling asleep here also is good for more points. Lots of them.
7. Text a friend.  Choose one who you know will answer your texts instantly.  Carry on a lengthy conversation via text.  There's nothing like the ding of a text coming in to distract you from your writing.
8. Do some research.  Yes, it is imperative that you learn the date of the beginning of the Civil War right this very moment.  Even though you're not writing anything remotely historical.  You still need to know.
9. Never, ever, read over your work the night before you get up early to write.  Your characters and plot will be in your head, driving you to open that computer file.   Do not allow this to happen.
10.  Tweet about how distracted you are, then wait for the retweets and responses to come in so you can talk about how awful it is.
11.  Do the crossword puzzle.  Taking time to google for possible answers is good for, you guessed it, bonus points.
12.  Go out for lunch.  Perhaps that friend you were texting with is available?  An added benefit is that if you eat a lot, you'll be too sleepy to work when you return home.
So, those are my top twelve ways to procrastinate.  What are yours?  Please leave a comment!
Photo by Rennett Stowe.