Writers, What's On Your Christmas List This Year? 25 Items to Add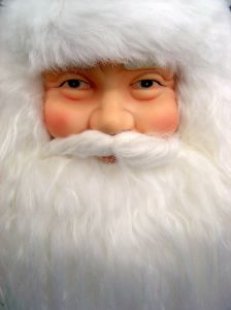 And now, suddenly it is Christmas.  
I'm not complaining–I love this time of year.  Love, love, love it.  (And, weather gods, I'd love it even more if we got some snow this winter.  Just sayin.)  It just seems like only yesterday was Halloween. And Thanksgiving, as always, is gone in a flash of turkey and stuffing.
So here we are, in the first week of December in a very short Christmas shopping season.  Perhaps you, as a writer, are looking for some ideas to put on your Christmas list?  I have just the ideas for you. Because I am of the opinion that the best gifts are sometimes the most subtle, I've included a mixed bag of things to ask Santa for.  You'll see what I mean.  Let's dive in.
1.   Focus.  This is number one on my list this year.  I want to hone my ability to focus intently on my writing.  Without focus, the writing doesn't get done.
2.   Patience. You'll need lots of it to stick with making a writing life.  It doesn't happen overnight.
3.   Moleskine journals.  My favorites, bar none.  
4.   An old Thesaurus.  You might have to buy this for yourself.  Though I now often rely on the online thesaurus for a quick idea, I adore my ancient Roget's which is an old-style (I'm sure there's a name for it, but I don't know what it is) thesaurus in that you first look up the word in the back and it leads you to entries in the front.  Between the two sections of the book, your mind will be blown with all the word choices it contains.
5.   A Get Your Writing in Gear session.  Jump start your writing!
6.   Index cards (Great stocking stuffers.) Perfect for stashing in your pocket on a walk, using to storyboard a plot, or keep a stack by your computer to grab for a quick note.  Some people use them for research, too.
7.   Books about craft and creativity.  Two I've liked this year are the Wonderbook and the Creative Compass. Read more about them here.
8.   Books like the one you're writing.   If you're writing a novel, read novels.  Writing a memoir, read memoirs.  Writing short stories–you guessed it, read short stories.  Read as many of them as you can–inhale them.  There's no better way to learn to write than to read, read, read.
9.   Pilot G-2 pens.  (Another great stocking stuffer.) I prefer the purple ones, but this multi-colored pack is a doozy.  
10. A digital recorder.  I love my little Sony, and use it for interviews all the time.   Also useful for capturing ideas when driving or walking.  There's a gazillion fancy (and expensive) models of these babies, I chose a simple one because, well, I'm not very tech minded.
11. A stack of spirals.  Because, if you're like most writers, you need a ton of them. 
12. Enthusiasm.  Gotta keep the enthusisam for the work going!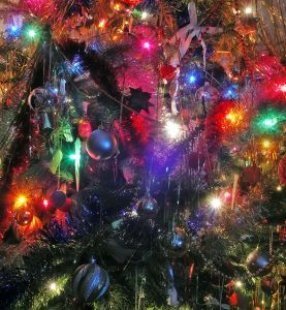 13. Coaching.  Get help, motivation and support for you writing.  Check out my coaching page here for more information.
14. Energy.  Yeah, I know, you sit at your computer all day.  But exercising the brain takes a surprising amount of energy.  You'll need a constant supply of it.
15. Guided meditation CDs or downloads.  Every writer needs a mental break once in awhile. As a matter of fact, why not take one right now?  You can get a bunch of free podcasts and downloads here.  And, if you have a wealthy benefactor, ask for the Dreamweaver app from Deepak Chopra. 
16. A writer's retreat.  France, anyone?  I'm leading a week-long workshop/retreat in Pezenas this year, wouldn't it be fun to join in?  Learn more here.
17. Post-it notes.  (Your stocking is going to be bulging with useful items).  I cannot live without these. I also adore their cousins, the little colorful taggy things you can use to mark places and so forth.  
18. An office-supply store gift certificate.  Choose someplace elegant and cool like Levenger. (Levenger catalog=writer porn.)
19. Passion. A prerequisite for all writing, not just the romance variety.
20. A coffee mug.  No, don't ask for one!  If your house is like mine, mugs breed like rabbits behind closed doors.  It doesn't help that my husband has an incurable thing for buying mugs everywhere he goes.
21.  A fountain pen.  I love me a beautiful fountain pen.  So much fun to write with one.
22. A new computer.  Yeah, you can dream big.
23. Ink.  Whether for the afore-mentioned fountain pen (it comes in crazy colors) or just for the work-horse printer.  
24. A tablet.  Not the kind with wide-ruled lines that little kids write with pencils on, the electronic kind.  I love my Ipad mini, and I have my eye on the Surface for more serious work.
25.  A book to help you with your fear of writing.  Try Milli Thornton's book.  And read more about her 10K day for writers here.
Okay, beloved readers, those are my suggestions for the writer's Christmas list this year.  What do you have on yours?
Santa photo by LeoSynapse; tree photo by mammuth.  Both from everystockphoto.