In Training for Writing: A Dozen Ideas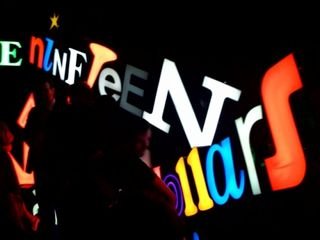 Every night after dinner, I do a little work and then by 8 PM you'll find me cozied up on the couch beneath my favorite quilt, ready to watch the Olympics.   The Winter Olympics are my absolute favorite, so I've been in heaven since they started last week.
These athletes inspire me.    Ski jumpers, snowboarders, downhill racers, figure skaters–I watch them contort their bodies and think, I'll never know what it feels like to move like that, but it sure is fun to watch someone else do it. 
The other huge benefit is that it makes my job look easy.  Really easy.  (And it is, something we'd do well to remember on those days when the words aren't flowing so well and we're wringing our hands over writer's block.)
On the surface, we writers have little in common with Olympic athletes.  (Stop laughing–I know even the comparison is funny.)  They exercise their bodies, we exercise our minds.  They are super-fit and we are…well, I'll speak for myself here, but let's just say sitting at the computer all day is not the best recipe for fitness.
However, there is one arena in which we can compare ourselves and that is with our training regimen.  Olympians train hard for months out of the year, and when they aren't training in their specific sport, they are lifting weights, running, and keeping themselves fit.  And we writers train, too.
Right?
Um, maybe not.  Because who has time for training when there's real writing to be done?  When there's only one hour in the busy day in which to find time to write  that hour, by necessity, must be devoted to one's beloved WIP.
Well, hold on a minute.  Training for writers is not such a bad idea.  Just as Olympians rely on it to create muscle memory in their bodies, so, too, can we utilize the idea of training to facilitate ease and flow in our writing.  (And, if you are a beginning writer, you might focus solely on training until you have a few gazillion words under your belt.)  Think of training for writing as warm-up exercises, or practicing scales, or hitting a tennis ball against the wall five thousand times, or…you get the idea.
What follows are my suggestions for training.   Train for 5-15 minutes a day and see if it's helpful to you. If so, keep doing it.  If not, ditch it.  The idea here is to loosen up and have fun, get your fingers flying across the keyboard or page.  Train first thing in the morning, before your writing session, when you have a few minutes to spare, on your coffee break. Do what works, is my motto.  
1.  Free Writing.  The classic.  Set a timer for 10-20 minutes and move your hand across the page without stopping.   Don't worry about following any particular train of thought, just write. To engage in free writing, the following are useful:
2.  Prompts.  These are one-line starters that are either random sentences (Snow fell, covering the shoulders of her green coat), or sentences that make you think (Write about a time your character felt sorrow).  Write your prompt at the top of the page and have at it.  You can find prompts  under the Punch for Prompt tab, or by asking the Google.
3. Use your thesaurus or dictionary.  Open to a random page and choose a word.   See how many different ways you can use it in a sentence.  Or combine it with another word, make it into a sentence, and use as a prompt.  
4.  Write morning pages.  First thing in the morning (okay, you can get coffee) write three pages.  It's free writing on steroids.  Just write.  Get your yayas out.
5.  Write poetry.  Write bad poetry.  Write good poetry.  Play with images and symbolism in the poetic microcosm.   Even if you don't consider yourself a poet, you can learn much from arranging words this way.
6.  Write flash fiction.  300-1000 words, a complete story with all the usual elements.   Keep it loose, keep it easy, keep it fun.
7.  Keep a stash of writing exercises handy.  There's some on this blog–just scroll down and look in the left column under "Pages."  And you can also ask the Google for help with finding more. Here's a page that has some interesting ones.
8.  A to Z.  Start at the top, with A.  Write as many words that begin with A that you can think of in five minutes.  Then choose a couple of those words, make sentences, and write.  Or just use the word itself as a prompt.  Add to your list as you go throughout your business. The next day, move onto B.  (If you like to be contrary, you can start with Z and work backwards.)
9.  Make ransom notes.  Recycle old manuscripts by cutting them up into sentences and words and pasting those together.    Make these into a story or use them to kidnap your neighbor's dog or rob a bank.  Kidding!  
10.  Keep a God box.  I don't know where the name for this came from, but it's a box full of stuff. Like cool things you pick up in your travels–ephemera from trips or a night on the town, fun little things, found objects, bits of jewelry.  Open the box, pick an object, and write about what the object evokes.
11. Practice description.  Grab your journal, or your computer.  Close your eyes.  Now open them.  What's the first thing you see?  Write about it as if you're describing it to an alien from another planet who has none of the same references you do.
12.  The sentence game.  Write a sentence.  Now use the last word of that sentence to start the next sentence.  See how long you can keep this going.  You can also do this with first words of sentences.
Okay, these ought to keep you going for awhile.  Do you train for writing?  What are your favorite training routines?  Please share.
Photo by theloneconspirator.