Rain or Shine Readings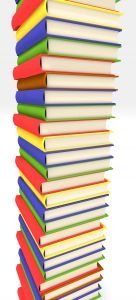 My business partner Debbie and I have volunteered to take over the organization of a local reading series.  It was begun last year by a mystery writer and when he moved away, one of our local writing groups, the Oregon Writer's Colony, took it over.  
The series is held at a coffee shop close to my house called Rain or Shine.  It's every Thursday night from 6:30 to 7:30 and Rain or Shine kindly stays open just for us.  Anybody can read, published or unpublished, member of OWC, or not.  You just have to sign up ahead of time (this is not an open mic deal). The series runs from September through June and we are already booked up for this year.
Debbie and I decided it would be a lot of fun to get out once in awhile and meet more local writers.  Portland is nothing if not a great writing and reading town.   Last week was our first time as official hosts and it was great fun.  It helps that the coffee shop serves pie (which, ever since Pi day is my new obsession despite the fact I worry so much about eating sugar that I rarely let myself consume it) on Thursday nights and that they make great lattes.  We try to encourage everyone who attends to buy something in order to support the venue.  The host of the evening gives a brief intro for each reader and the reader reads for 20 minutes.  
I have a feeling we're going to get way more out of it than we put in because that's what happens when you get serious about making connections.  I've written recently about ways you can connect with other writers, and going to readings is one of the best.  They are not as much of a commitment as a workshop or retreat (though I'm a huge fan of those, so much so that I host one in Europe every year) and take just an hour or two of your time.  And yet the rewards are great–you get to meet other writers, hear their work, and get a night out away from the computer.
So, PDXers, check out this series on Thursday nights!  (We'll be taking names for next year's schedule soon, too, if you'd like to read.) And if you don't live in Portland (and most of you don't) seek out readings you can attend.  I know I've been guilty of going months or years at a time without bothering to attend one, blaming tiredness, or rain, or sheer laziness.  But supporting other writers is a huge part of the writing life and the more actively I engage, the happier I am (I just need to remind myself of that on cold winter nights).
And, don't forget, you have until this Thursday to enter my drawing to celebrate this blog's birthday. I'll be drawing the names of the winners on Friday morning.  Wahoo! 
Do you attend readings regularly?  Do you have a favorite venue where you live?
Photo by Svilen001.