How to Submit Your Work to Publishers (A Review of the Process)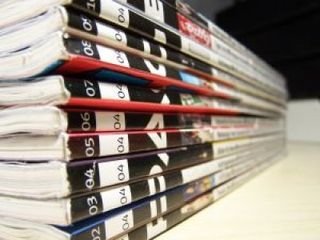 So, this blog has been around for awhile, like seven years, and because of that I've amassed a lot of posts (over a thousand of them) which is something the Google loves and thus I get some traffic through here. Because I get traffic, I also get people pitching ideas to me for the blog.  These are for ads, for posts, and sometimes for links.  
I also get tons of requests for guest posts.  Most of these are thinly disguised ads or link bait and the articles are so poorly written I won't run them.  Not only that, they are completely off topic!  They'll be on real estate or automotive stuff or raising children.  Clearly, these people have not read this blog, they are just working off a list somewhere.
(Do let me be clear that I love running guest posts and if you have an idea for one that is related to writing or creativity, don't be afraid to pitch me. Most posts that I accept are from readers who know the topics I cover here well.)
And then, a few days ago, I got a lovely, long submission from a writer who was an expert in a classic literary figure.  This person wanted to come present her lecture at my workshop.  Yeah, that's right–the workshop where eight people sit around a table in the south of France and talk about their writing. Not a lecture hall in sight.  Clearly no research had been done for this request.
All this reminds me of the tried and true guidelines we've read over and over again about submitting your work.  Let's review:
–Do your research and make sure you are submitting to a publication that runs work on your topic.  If you're submitting to a literary agent, read their website and ascertain that they actually represent fiction if you want them to rep your novel, or non-fiction if you're sending a book proposal.
–If you can, take it a step farther and read the publication you're submitting to.  Peruse the blog's archives.  Look through a few issues of the magazine. Read a book repped by the agent you're pitching.  Or at least leaf through it at the bookstore!  This is the biggest problem I see.  I get these requests from people who clearly have never laid eyes on the blog and have no idea what I write about.  
–Do not send out a blanket email without personalization.  I get emails from people who are obviously just working from a list (like the literary expert mentioned above).  I especially love the ones who compliment me on my wonderful blog and then go on to suggest a story about animal care.
If you just follow those three simple guidelines as a starting point, you'll at least get your query read. Oh, and here's one more piece of advice:
–If you have a recommendation from a fellow author, as when querying an agent, put that author's name in the subject line.  As in, "Recommendation From Famous Author."  That will get you read much faster.  Come to think of it, this applies to other submissions, too.  Always write why you are emailing them in the subject line, as in "Guest Post Submission," or "Article Query," or whatever.
And, as mentioned above, the guest posts I accept are often from regular readers.  I don't have a formal policy for accepting or rejecting, just that the post be well-written, vibrant, fun, perfect in every way–kidding!  But I do like to run lively pieces that will be of value to my readers, and I also run author interviews and the occasional cover reveal.  So hit me up.  Just please don't ask me to run a piece about mortgages.
What are your experiences with submitting to publishers and agents?  Please share the good, the bad, and the hilarious!
Photo by mgelinski.