Do the Most Important Thing First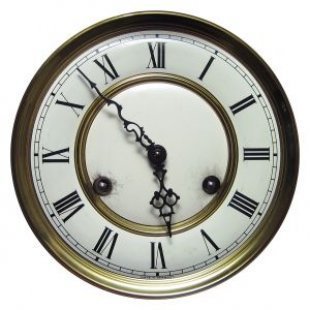 I've not harrassed myself people about this for awhile, so as 2015 starts, it seems a good time. And, there's a hashtag going around on Twitter so its hard to avoid. (Of course now that I've gone to look for it, I can't find it.)  And, most importantly, I truly, deeply, madly believe in this concept.
The concept is, of course (as my three-year-old grandson says), that you get up in the morning and do what's most important to you the very first thing.  This likely means you will need to set your alarm (unless you are like me, whose eyes pop open at 5:30 no matter what) to get up early enough to accomplish whatever is most important to you.
For me, the most important thing is writing. Always has been, always will be.  I am at my best all day long if I've gone straight to the page when I get up (with one quick detour to the coffeepot, of course).  Lately I've been writing morning pages for 20 minutes or so and finding them nourishing and energizing.  Most days, they lead me straight to the computer and the file of my WIP, allowing me to bypass my email and social media without a thought.
But your most important thing might be yoga or running, as my neighbor Sheila does every day, or meditating, or, I don't know–fishing.  Or crocheting.  Or weeding the garden by moonlight. Or art journaling.  Or playing piano.  Only you can decide.
And the point is, what you do doesn't matter.  But you will find that if you are doing what is most important to you first thing, it matters a lot.  Because you will start the rest of your day knowing that you've already knocked off what you want to do most.  No worries or stress about when you will actually get to it.
This is life changing.  People say this about things all the time, but this really, truly is life changing. If you commit to only one thing in 2015, commit to this.  You'll thank me at the end of the year, after your novel is written, your garden has bloomed all summer, or you've crocheted a hundred sweaters.  
Here's what Austin Kleon has to say on the subject:
"What I usually recommend: get up early. Get up early and work for a couple hours on the thing you really care about. When you're done, go about your day: go to school, go to your job, make your family breakfast, whatever. Your teacher or your boss or your kids can't take your work away from you, because you already did it. And you know you'll get to do it tomorrow morning, as long as you make it through today."
(The article this was taken from is about doing something, anything, towards your most important goal every day.  Its worth reading.) 
I could go on and on about this, but I'm not going to.  Because the thing is, you just need to do it. So, off you go.  Enjoy!
 Here are other posts I've done on similar topics:
Inspiration for Writers: The Morning Ritual
Do you have a morning routine, something you commit to each day?
Photo by vierdrie.