Otherwhere: Grateful It's Over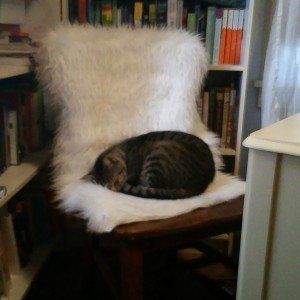 Yeah, so I know I wrote a whole post about being grateful and I am, truly and all.  But today, two days after I wore myself out cooking for 14 people and a baby, I have one more thing to be grateful about–and that is that Thanksgiving is over.  At about noon on Thursday, after being up since 5:30 working in the kitchen, I said, to nobody in particular, "I'm done.  Not doing this again."
I'll let you know how that works out next year at this time.
The thing is, turkey day has totally messed with my NaNoWriMo word count.  Last week, on which exact day I can't remember because my brain is fogged, I figured I had about 10,000 words to go.  At my usual rate of 2,000 words a day, that seemed like a breeze to accomplish. EXCEPT I FAILED TO FACTOR IN COOKING FOR 14 PEOPLE ON THANKSGIVING.  And also, at least in my world, there's not only cooking but cleaning, and lots of it, as well. So now, all these days later, I still have 10,000 words to go and oh, let's see, three days to finish.  So I'm not going to make it.  But I'll probably finish with about 42,000 words.  And that's 42K more than I had on October 31.  And I wasn't really doing it anyway, since I already had around 17,000 words.
Okay, enough about me.  Let's head out and see what happened in other places on the internet this week.  It's a short-ish list because lots of what was happening on the internet this week was Black Friday related.  But here we go:
How Long Should Your Legs Be?  A funny title but a good post from novelist Eleanor Brown.  I'll let you figure out what she means.
Why I Left My Agent.  A guest post on Jane Friedman's site, I read this one with avid interest.  Because, I love my agent and I love feeling like I have someone in my corner to help me with my career.  But, as we know, there's a lot of changes in the publishing world these days and so I'm interested in all viewpoints.  You probably should be, too.
Why You Should Commit to Continuous Practice. I follow the author of this post, Saundra Goldman, on Instagram, and often like her snapshots of her writing practice.  Finally it occurred to me to go check out her website. Turns out she teaches with Natalie Goldberg and has a cool site.  Check it out.
A Literary Gift Guide: Top 15 Paris Books.  Because, Paris.  Always and forever.
Say No to Say Yes.  From Barbara O'Neal, one of my favorite writers.
Okay, that's it for me.  That's all I got.  I'm going to go eat leftover turkey and maybe sneak in a piece of pie for dessert.  How about you? How was your Thanksgiving?  (Or if you live overseas, what lovely non-turkey related things did you do this week?)
(Photo of my cat sleeping on my office chair, since I wasn't using it.)