Out of Sync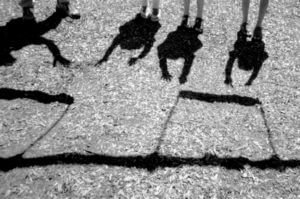 I've been out of sync with my writing lately.  (And my blog posts, too, as you may have noticed.) Off my feed, unchained from my computer, thinking about things other than my writing.
I'm best when I write every day, or close to it. I get into a rhythm and it becomes just something I do, not a task I avoid, or a thing to obsess about (when I could just as easily be writing).  But as soon as something throws me off my schedule, I've got to find ways to get back to it.  I struggle a little bit, and sigh and wring my hands and think about how awful life is. How I don't have any time to write at all, ever.
And then I remember that my life is pretty damn good and actually I do have time to write, if I would only take advantage of it. I quit sighing and struggling. But those are all just interim steps. I still have to find my way back to my groove.
Today, as I spent another morning doing something else very important besides writing, several items that will impact my procrastination fell into my lap. Well, more like my computer.  Anyway.
First was this article by Barbara O'Neal about how she started listening to dubstep and it increased her output exponentially.  I'm still experimenting with this. (And please don't ask me to explain dubstep, I actually don't even know it when I hear it yet.) And never mind that going to Pandora to find some dubstep led me to ponder if I should try Spotify. Of course the answer was yes, and that took a bit to set up an account and then I remembered that Beth Orton had a new release out and…you get the idea.
I really am out of sync.
But here's another one, a TedX Talk about how to find fascination in the every day. It really is worth a watch.  Thank me next time you're staring at a pile of dishes in your kitchen sink.
And then, trying to be positive, I thought about the things I'm doing to get back in sync. That would be writing in my journal every morning (call them morning pages if you like), playing around with writing to prompts, and rereading my WIP.  Organizing my craft closet (not by choice–a huge yarn avalanche occurred when I opened the door and fell all over my office floor). Thinking deep thoughts.
I'll get back to it soon. I have to, because I have another rewrite to accomplish.  There will be deadlines and such. Or at least I hope so, because giving me a deadline is another surefire way to pull me out of a slump.
What do you do when you get out of sync?
Photo from an army contest in 2004. Go figure.