About Intentions and Goal Setting (A Love Letter)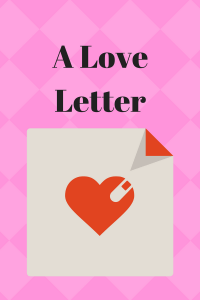 Usually around this time of year I am deep into reviewing the past months and planning for the next twelve. There's something about the dark days of November and December (which I love) that encourage introspection, pondering, and planning.  I've been known to fill up entire journals this time of year.
But this year is different for reasons I cannot discern.
I'm not journaling.
I'm not reviewing 2017.
I'm not busy setting intentions and goals.
And I'm not in the least bit tempted by any of the end-of-the-year programs and books that people are attempting to get me to buy. (Yeah, I've succumbed to many of them in the past.)
It's weird. And yet I'm okay with it.
I had a long discussion with my wise friend Patty about this, and I'm not sure we came to any conclusions about it, but we are planning to do a podcast about it come January so stay tuned for news about that.
Here's what I've figured out so far:
–This year has been so brutal in so many ways that I really don't want to spend time going back over it.
–And, I'm busy writing. I'm more than halfway through the rewrite of my romance novel, and I'm quite happy with my efforts so far. I'm also working on a Christmas short story set in the same world (Oregon wine country).  I'm way too late for this year, but I'm letting the spirit of the season infuse my work.
So that's a good explanation for why I'm not reviewing the year, but I'm not sure that entirely explains my antipathy to goal setting.  Part of it may be that I've reached my limit with the online marketers, many of whom are trying to convince me I need one of their programs.  These are not just the goal-setting programs, but ones that will teach me how to boost my business, write a best-seller, be thinner, happier, more brilliant, you name it.
And I think I'm tired of myself as well.  Tired of setting grandiose goals and then going back over them in June and realizing that not only did I not meet any of them, but that they were impossible in the first place.  Then, too, I'm aware that the first few months of the year are already booked, with workshops in Portland throughout January and February, and a month in France in March. Add to that a home remodel that will be getting going soon after the first of the year (we're knee-deep in refinancing at the moment) and, well, it seems I've got plenty to do without adding more.
Mostly, all I want to do is write fiction, work with my clients, teach workshops here and in France, and spend time with my family.  Drink some good wine.  Take time to knit and crochet and weave and stitch.  Continue to heal my body through regular exercise. And then write some more. And there are already not enough hours in the day to finish all that so why would I want to add on more stress?
Right? Amiright?
Are you feeling at all like this? Maybe I'm just late to the party and most normal people always react this way to the end of the year.  I dunno. Is the stress of 2017 making you ready for a year full of ease and writing and fun? Or is it just me? Leave a comment and talk to me.