Winners of the Birthday Giveaway! (With an Explanation and a Question)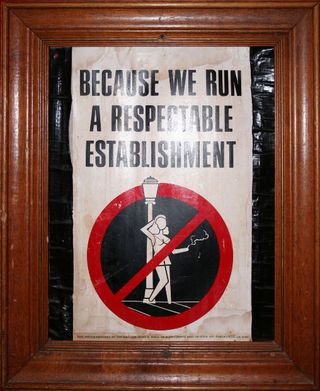 Before I reveal the three winners of the birthday giveaway, an explanation and a question.
The Explanation
When I started this project seven years ago, it was the style to name your blog. (It still is, to a certain degree at least.)  So I came up with the idea for the name Wordstrumpet.  Inspired by one of my favorite blogs at the time, the Yarn Harlot, I thought that combining "word" and "strumpet" would signify that I was a lush for writing.
Turns out lots of people don't know about strumpets.  No, a strumpet is not a sweet delicacy, but rather a wanton woman (so perhaps some might indeed call her a sweet delicacy).  Oh, and that reminds me–my original tagline was "wanton for words."  Geesh, that's cute.  And I'd forgotten it until now.
And then, because I put the two words together, another unexpected thing happened.  People also called it Words Trumpet.  As in, trumpeting your words for all to hear.  This became a delightful surprise and never bothered me when people mis-read it.  Hey, it worked both ways, right?
(I'm pretty sure you can assign deep psychological meaning to how people read the name, what each person sees in it. You Words Trumpet people–clean and sparkly brains.  Wordstrumpet folks–not even going there.)
But then a couple of years in I realized I needed to brand myself and that using the title Wordstrumpet, however you read it, was not doing that.  So I changed the name to Charlotte Rains Dixon.  (When the blog got redesigned, there was supposed to be a tiny Wordstrumpet in the corner of the banner, but that got lost somehow.) 
The Question
Funny, though, some people still think of this blog as Wordstrumpet.  And its awkward, when people ask me the name of my blog to say, "Charlotte Rains Dixon."  Its root name is still Wordstrumpet and since that is its birth name, I'm fond of it.  (I'm wanton like that.)
Over the next few months, I'm planning to do some freshening up of the place and so here's my question:
Should I go back to calling the blog Wordstrumpet?  Or should I keep it as it is, Charlotte Rains Dixon?
If I decide to do this, it would probably read something like "Charlotte Rains Dixon's Wordstrumpet" in the banner.  Too much?  Good idea?  (Bear in mind name recognition is a good thing, a very good thing, when it comes to selling books.)
The Winners
Okay, thank you for taking time with my self-indulgent questions.  I know you only read this far to find out who won (chosen by random name generator), and here you go:
Walter Ruggieri--25 page manuscript review
Maureen Lee–Digital download of Emma Jean's Bad Behavior
Leigh Lauck–Signed copy of Emma Jean's Bad Behavior
Please email me at wordstrumpet@gmail.com with the words Contest Winner in the subject line and we'll make arrangements for the giving of the gifts.
And please, leave a comment, answering my question. I'd love to hear your opinion!
Photo by aconant.